Call from a browser!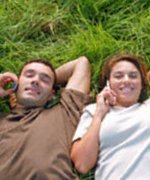 IN BRIEF
No software to download
1 minute setup time
Crystal clear sound
Works off wifi or 3G/4G
India, Bangladesh, USA & Canada @2.9c/min
Most of Europe @3.9c/min including mobiles
Sip hardware and software phones are supported.
Register Now
Call India @ 2.9c/min
Linq's Browser Call Service is an International phone service that works without any hardware, software or app download. You can call using Chrome or Firefox browser on your desktop or on your Android SmartPhone. This is how it works:
No software to download
This service works directly from a web browser. There is no need to download software or any app! You can use the same account from as many devices as you wish.
1 minute setup time
You can begin to use the service immediately after setup and payment. No configuration or learning required.
Crystal clear sound
High def sound quality makes calling your family and friends a pleasure.
Works off wifi or 3G/4G
Virtually any data connection will do: wifi, 3G or 4G. 2G will not do.
India, Bangladesh, USA & Canada @2.9c/min
Features
Online console for real time reports, setting preferences and making payments.
Sip hardware and software phones
with encryption are supported. Helpdesk using phone, chat or email.
Truly revolutionary business services!
On registering you get access to some of the most revolutionary business telephony services. These include a "call me button" on your website that lets people call your business without making a phone call! You can subscribe to incoming numbers from 50 countries that ring on your phone or PBX allowing your business an international presence. You can have Fax2email, IVRs, call queues and everything up to a full fledged PBX or contact center solution. More details are available in your online console and with the helpdesk.
Register right away!
Click here
right away to register. We accept scratch cards and PayPal.