Tariff Plan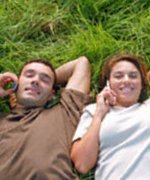 IN BRIEF
India, Bangladesh, US and Canada are at US2.9c/min
Other countries start at US2.9c/min
Europe is mostly covered under US3.9c/min, including mobiles
Billing is in whole minutes
Charges do not depend on where you are calling from.
Payments are by scratch card or PayPal
Register Now
Call India US2.9c/minute
India, Bangladesh, US and many other countries are priced at US2.9c/min. Europe is mostly covered under 3.9c including mobiles.
Using the rate sheet
This page should first show you the lowest slab.
Use "Select a rate" dropdown to see other slabs.
Use "Select a country" dropdown for a single country.
Use "Select a currency" to see rates in other currencies.
Billing is in whole minutes.
Tariff Plan
Rates are subject to change without notice.
Rates in USD.
| | | | |
| --- | --- | --- | --- |
| Code | | Country | Rate |
| 880 | | Bangladesh | 0.0290 |
| 86 | | China | 0.0290 |
| 852 | | Hong Kong | 0.0290 |
| 91 | | India | 0.0290 |
| 972 | | Israel | 0.0290 |
| 82 | | Korea South | 0.0290 |
| 60 | | Malaysia | 0.0290 |
| 65 | | Singapore | 0.0290 |
| 66 | | Thailand | 0.0290 |
| 1 | | USA | 0.0290 |
| | | | |
| | | | |